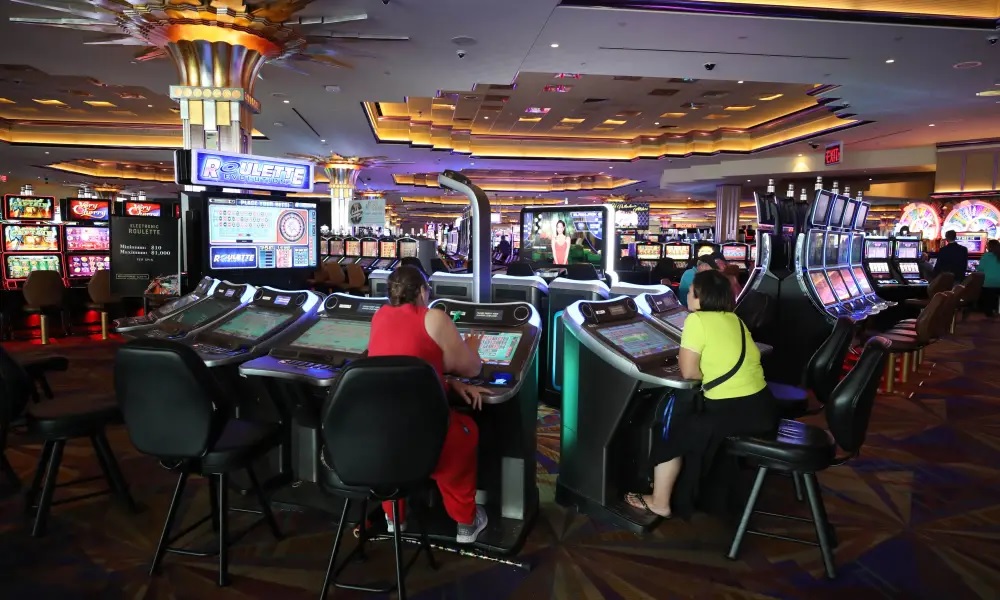 Anatomy of an online slot machine
Read Time:
2 Minute, 15 Second
A popular form of online gambling is playing online slots. Win big cash prizes when you play these games, and they're easy to play. All online slot machines have similar features that make them distinctive, despite their different shapes and sizes. They are the rotating columns that display different symbols during gameplay. The number of reels can vary from game to game, but most online slots have five reels. Each reel is divided into several positions where symbols can appear. When you spin the reels, these symbols rotate and eventually stop in random positions. If you land matching symbols on adjacent reels according to paylines (more on this later), you win a prize. Symbols are what players aim to match across paylines when spinning the reels to win prizes or trigger bonus features like free spins or multipliers.
Regular Symbols – These usually represent lower-paying payouts for matching 3-5 identical ones across active paylines.
Wilds – These special icons can substitute for other regular symbols when completing winning combinations across paylines.
Scatters – Landing 3 or more scatter icons anywhere on the screen usually triggers Free Spins rounds or other Bonus Features within some specific games' mechanics; these don't need matching along paylines like ordinary winning combos do!
Bonus Icons – Special bonuses may be triggered by certain symbol combinations appearing on your screen after spinning the wheels once so keep an eye out for those as well.
Paylines are the lines that determine how symbols must align to create a winning combination. Usually, they are represented by horizontal, vertical, or diagonal lines running across the reels. The number of paylines on an online slot can vary from game to game but most have between 10 and 50. The more paylines a slot has, the more chances players have of landing winning combinations and triggering bonus features like Free Spins rounds or Multipliers.
The bet per line refers to how much money you want to wager on each payline. This amount is multiplied by the number of active paylines to calculate your total bet for each spin. Most online slots allow players to adjust their bet per line by using the plus and minus buttons below the screen. The Max Bet button is a feature that allows players to quickly place maximum bets on all available paylines with just one click. It's important to note that activating this feature will increase your wager significantly. bro138emas machine volatility describes how frequently payouts occur as well as their sizes: high-volatility games might see fewer large wins, while low-volatility ones tend towards smaller but more frequent payouts instead; choosing between these types depends largely upon personal preference since neither type guarantees better returns overall.